You're retired, and you're thinking about traveling, but you also believe that this entails spending a lot of your hard-earned money.
But don't hold back. Being retired probably means that you are on a tighter budget than you used to when you were working, but it also means having more time and flexibility. This translates to opportunities to see more places, explore destinations more in-depth, and staying away from home longer.
And since you're traveling on a budget, you would want to make your every dollar count by spending economically. Here are some tricks and hacks you can do for that purpose.
Budget Travel Tips
Most retirees travel on a fixed income. Fortunately, you have more free time on your hands than you used to. That makes it easier for you to spend less money on adventures. Look into the following:
Travel Long-term
Consider long-term travel wherein you can find opportunities to spend less money on vacations that may last up to a year. However, your own house will be left unattended for quite some time while you're away, so make sure you have planned out well what you will do with your home before hitting the road.
House-Sitting
The way it works is that you come to an agreement with another person that you will take care of his house while they are away on vacation themselves. This is in exchange for free housing for you and might entail that you don't only take care of the house itself, but also of the owner's pets and plants, including the grounds.
There is no money involved in this type of transaction. However, this might not be your ideal picture of a vacation full of fun, because this isn't just a vacation, as there will be household chores involved. Just make it very clear with the owner what his expectations are.
Home-Swapping
Much like in house-sitting, no money changes hands. For an amount of time agreed upon, you strike a deal with another homeowner to occupy one another's homes. The strategy works well for retirees, as well as academic professionals.
One hurdle with this type of a deal is that it can be challenging to find a particular location and determine a precise date for the swap. There might be misunderstandings when it comes to utilities and other details such as the use of computers, bikes, cars, and the like.
Clarify with the homeowner whether some rooms in the house are off-limits. Make sure you clean closets for guests and expect the other person to clean your closets in your own home.
Voluntourism
You can do this either within the United States or a locality abroad. Wherever it is that you find yourself for volunteer works, the length of time you will spend on these trips ranges from a month to one whole year, the duration being stipulated by the non-profit organization.
With this, you'll help build homes, or do office work at the program's local branch, or teach English to young children while you live in a dormitory or with a local family.
Given these varied conditions, the cost of stay with volunteer organizations varies widely. For instance, Habitat for Humanity shoulders everything for their volunteers except for meals and lodging on a three-to-twelve-month posting. On the other hand, joining the International Volunteer HQ requires a minimum payment of $1600 for a three-month post.
Also, you will have to pay for pocket money, vaccinations, insurance, and flight. Remember that the emphasis for this type of trip is on volunteering, not on tours and sightseeing, so it is advisable to be fully knowledgeable of what kind of work you will be assigned to do and the program the organization is implementing before heading off.
Extended Rentals
Try out Airbnb, where you rent an apartment or a house for a month or longer. Those who have tried this approach say that they got to rent from Airbnb and paid only 50% the advertised price. You can also use local realtors to find the best deal.
If you go the Airbnb approach, the suggestion is to initially book a rental unit for a stay of one week or two weeks. This way, you can personally go around the city before committing to a deal for your entire stay. Use the keywords "short-term rent" or "sublet" when you search online to find helpful local resources.
Extended Cruises
Check for cruises that offer long itineraries ranging from several weeks to several months. Cruises with smaller ships are usually the ones offering long sea tours. Some companies provide cruises for 100 days or so to hit some 60 ports in several countries.
However, take note of the fees, because they can add up to almost $30,000 a head. See the things that are covered – laundry, for example. Make sure also you check visa requirements in all of the countries the cruise will be heading to.
This may seem a little expensive but many retirees are adopting a nomad style of retirement. Depending on your overall budget and plan for the year this could fit nicely into one's retirement strategy.
Take advantage of deals offered to seniors who intend to do longer cruises. One such deal we found is being provided for passengers looking to explore Alaska, Hawaii, Panama Canal, and more. Here you can save up to 30% off, enjoy 2-for-1 deposits + price free protection, get $5 credit for room upgrades, and get up to $50 onboard credit.
Make sure to take note of the details because it is usually stated when the offer will expire, and some also specify select destinations. So, when searching, you should indicate the dates, the departure point, and destinations and the type of stateroom.
When you're done selecting the cruise you want to take, you will be asked to give information such as the number of passengers you will travel with and the number of rooms to accommodate your group. After that, fill out the form for personal information, and there indicate that you are 55+ years old or depending on the requirement of the cruise company.
Travel by RV
Does traveling with your home with you sound good? If yes, traveling by RV is a perfect option. When you do so, consider trailing a car, which will help you avoid tagging along with your home every time you go grocery shopping.
Do a test-run for two weeks, and see it fits your lifestyle. It will also allow you to fine-tune your packing. You can find various amenities offered by RV parks. When choosing the best sites, think about the distance from business centers, grocery stores, pools, BBQ grills, and even public Wi-Fi connection.
Be sure to take a look at our article on How To Plan A Senior Trip. It will give you more actionable tips to plan an awesome trip for you, your family and friends.
Travel Discounts for Seniors
In the US, senior status starts at age 65. For the rest of the world, it's 60. Assuming that you are eligible, you can enjoy a wide range of discounts, but make sure that you check the actual discounts because availability and value differ from company to company. We will include here some names, but you might want to proceed to check offers from other companies.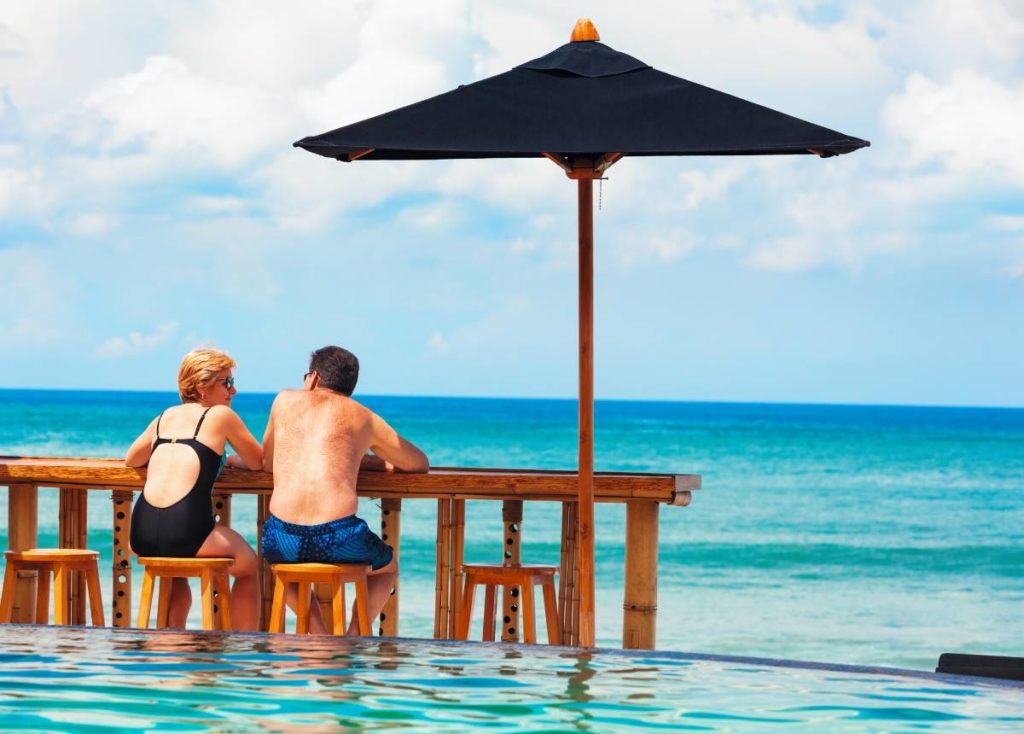 Airlines
For airlines, we have two that offer significant discounts, namely British Airways.
British Airways, what they have for seniors is a $65 round-trip travel discount for the economy and premium economy class. For the business class, the price is only $200, although it is required that you are an AARP member and have booked your ticket through the AARP website. Note that the British Airways business class is inferior compared to competitors' business class.
Accommodations
When it comes to accommodations, independent hotels and hotel chains typically have discounts amounting to around 10% of the regular price. The usual age range that this is offered to is 50 – 65 years old. There are other requirements, though, such as booking directly with the hotel. If you work with a travel agency to book your hotels, you can't avail of such discounts.
Here's a small list:
Rail Travel
Amtrak offers 10% off for senior travelers. This is only for coach travel as this does not apply to business class, Acela trips, and sleeper travel. If possible, catch flash sales because they routinely offer a 50% discount on Downeaster trains from Boston to Portland, Maine.
Public Transit
Some transit systems in cities in the US offer discounts to people 65 years old and over, with varying discount amounts. In Pittsburgh and Philadelphia, seniors enjoy free rides. Elsewhere in the US, you can find offerings amounting to 50% of the regular price.
In recent years, big destinations such as Chicago, Boston, Philadelphia, New York, and Washington stopped accepting Medicare cards as proof of eligibility. One needs to go to the local transit office to get an ID issued by them.
How to Plan Travel in Retirement
Here's a look at what it takes to spend your retirement time not relaxing at home but traveling to discover much of the world. Use these steps when planning.
Are you ready?
Ask yourself questions:
Do you want to travel big, or you're just thinking about short vacations?

There's a big difference between the two because travel can take many, many years to complete. Do you like the idea of packing, flying, finding accommodations, and all things involved with traveling?

Is there anything that makes you think twice, leaving home?

Any relatives needing your attention? Do you have plans to put up a business? If you have something there that might hold you back, it's probably best to forego the thought of traveling and staying away from home indefinitely to finish first the things that need to be accomplished.

How's your fitness?

A life of travel can bring tremendous amounts of stress on your body, especially now that you're aging. Remember, Medicare does not cover health expenditures incurred outside the US, so you will have to purchase travel insurance as an alternative health coverage.

Look at your finances

Whether you're planning to take several big trips or contemplating a permanent life on the road, you need to have an assessment of your financial capacity. Count in everything – retirement savings, money in the bank, pension, Social Security, business, and investments.
Some services offer comprehensive financial modeling based on life expectancy. They will factor in conservative returns and look at your pension, considering that your asset levels will reduce over time. This will help you get you a clear picture of what your budget is across the board – for travel and the daily stuff.
How Much Do Retirees Spend on Travel?
According to the 18th Annual Transamerica Retirement Survey, seven out of 10 American wage earners look forward to traveling once they retire. One potential obstacle to hurdle for these people is, yes – the cost. The travel agency Virtuoso reports that retirees spend $11,077 per year on travel. In 2018, however, it was found that some 26 million senior Americans received an average income of only $24,224 for that year.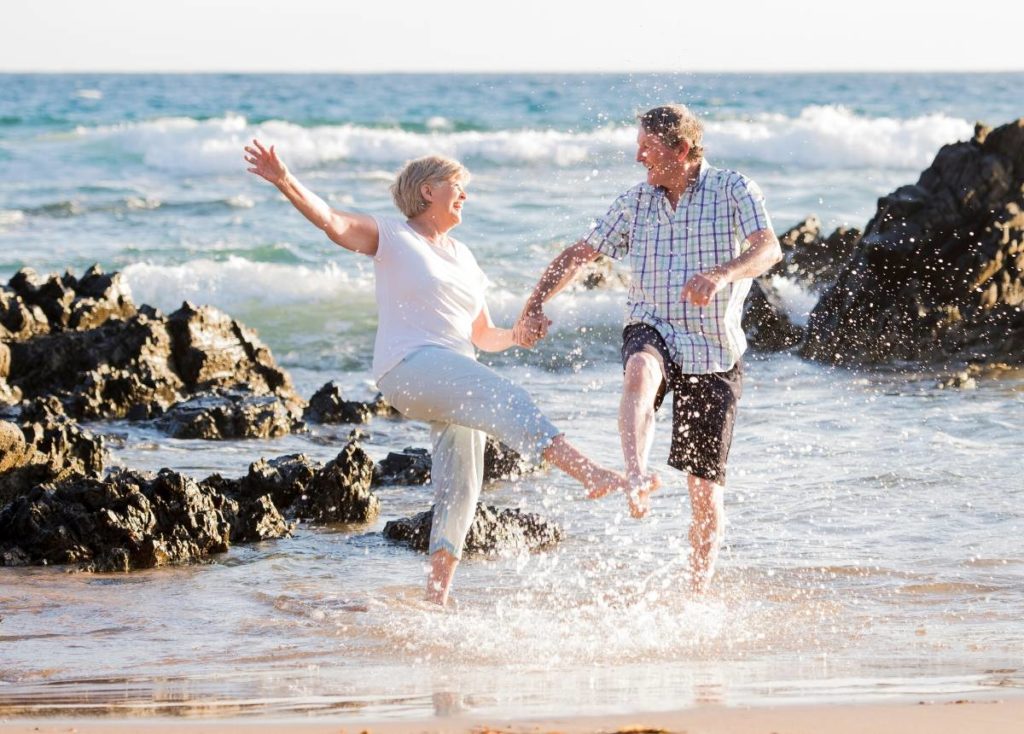 It all begins with the question: Is there enough cash flow to cover the typical day to day expense and then add to it travel cost? If you answer yes, then you're good to go. If "No," then you have work to do.
Review your retirement income and spending to help you answer key questions such as:
Are your planned trips costly? If yes, what can be done to lower the cost?
How many trips can I afford every year?
Does it make sense to delay travel and save money for it appropriately?
Determining how much you can spend on annual trips can help you shape a tight travel budget. With the travel budget already identified, you can decide if you will take one major trip each year or take several shorter trips per year.
Timing is crucial. If you will be using your portfolio to fund your travels and intend to travel within the next three years, then it is essential to remove that part from your high-risk assets. Consider moving your travel savings from stocks to bonds. This will help insulate your assets from market downturns.
How to Budget for Travel in Your Retirement Planning
Before mapping out a travel schedule, it is essential that you take a close look at costs. The budget needs to be set as an important portion of the entire financial plan.
Think through places
It is helpful to sit down and write down a list if you plan to visit several states and countries. If you are not sure of the places to go to, go online, and search for recommended destinations. You may also contact people in retirement who have been to different places and ask them for recommendations.
Try also counting in places where your children and grandchildren are located. Consider upcoming weddings, graduations and family reunions you need to attend next year that require travel.
Estimate the total cost
Once you're done with the list of places to visit, it's time to start checking prices. For places you never have been to, get as many details as possible until you feel it's worth the cost.
Think through the activities you want to engage in on your trips. Write those activities down, and right under each of them indicate how much you will shell out for each. Writing details down can help you avoid overlooking daily expenses like taxi rides and tickets for museum visits.
For tour packages and cruises, ask those who have tried them out before. They will tell you of surprises they encountered especially unexpected expenses they incurred, or that the overall amount exceeded the planned budget for a particular trip by a considerable difference.
A low-priced river cruise in Europe, for example, can have many excursions with extra expenses that it can result in a significant difference compared to a higher-priced cruise in the Caribbean.
Set up timelines
When budget planning, you might find some trips on the list will have to wait for another year or so, or that you want to set aside a higher percentage of your income for several years to prepare for a dream trip. Everyone has different assets, goals, and priorities, so there is no clear-cut budget planning that applies to all. You will have to make sure your planning is suitable for the kind of situation you're currently in.
Finally, consider the fact that preferences change over time. As the years pass by, you might decide to strike out a couple of trips from the list and replace them with other options. This will require you to take one more look at the budget.