Personal relationships are an essential part of living, especially for seniors.
For example, the support offered by someone who cares can provide people the resolve to deal with stress, as suggested by a study conducted in 2019.
The researchers learned that the study subjects who worked on a stressful task were able to recover faster when they were reminded by people whom they had intense intimacy with.
Seniors may benefit a lot if they develop healthy relationships. Life could be happier if you have friends or even a romantic partner.
But sadly, finding a partner if you are already past 65 is not always easy. So in this post, we'll share with you some tips and insights on how you can find a date if you are already in the latter years of your life.
How Do Seniors Date?
Most of the challenges that seniors face in dating are based on some expectations that love or intimacy should be the same as it was during their younger years.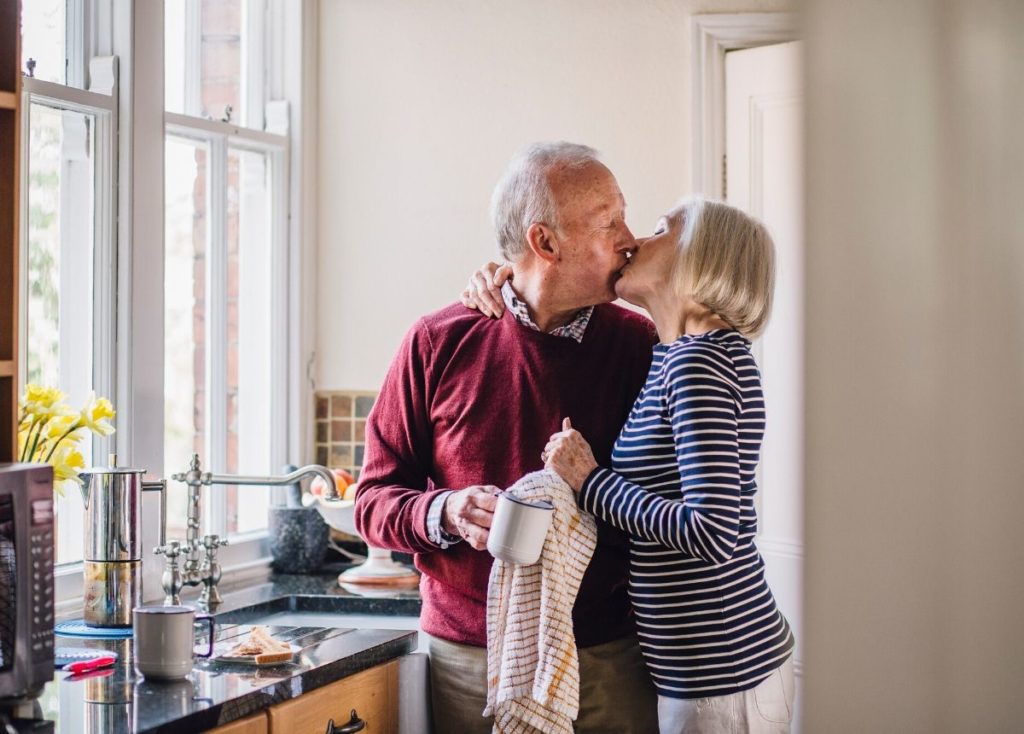 Instead, older people may find it easier to find a date if they start defining new and genuine modes of love as well as sexuality. Therefore, knowing where to find possible partners is crucial, and is interestingly, now more accessible, thanks to technology.
Dating norms have changed a bit over the years. Even though it may have been the expectation for the man to initiate dating, it is now accepted for women to ask a man out.
Just make sure to keep these pointers in mind:
Starting as friends can make the shift to a romantic level a lot easier.
You can flirt, but don't overdo it. Just initiate some suggestions so you can start testing the waters. With this, you can sense if the other person has an interest in you. Watch out for touching, eye contact, and laughter.
Whether you are a man or a woman, be ready to pick up the check. This way, if your date offers first, you will be surprised, and if not, you are ready.
In meeting someone for the first time, be sure to pick a public place. With this, you can be safe. You must also inform a friend or a relative of your plans and what time you will head home. Meeting someone in a coffee shop is not a bad choice.
Always be courteous, respectful, and polite on a date.
What You Can Do On Your Date
There are a few things to remember when it comes to conversations, especially in the early stage of dating.  
As a mature person, you might have experienced some painful events in your life. Still, you may want to avoid talking about those until you are both really comfortable with each other.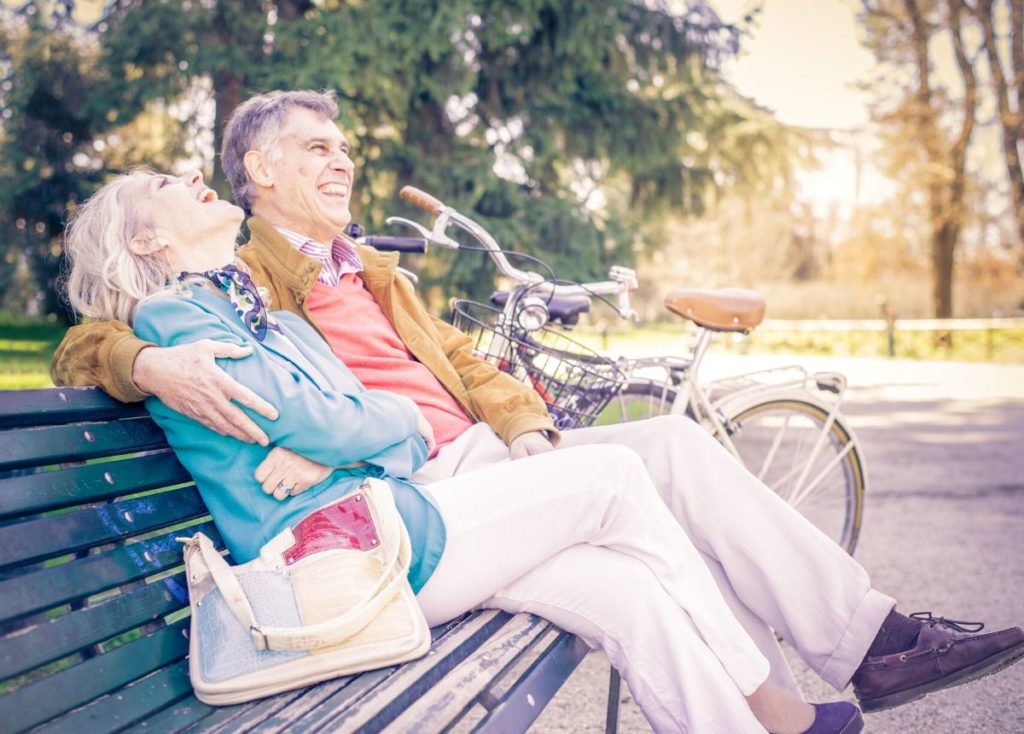 You should also stay away from discussing personal financial or medical details as you start dating. Remember to be positive and be yourself, but still, put some limit on very private areas of your life.
Be genuinely interested in the other person and keep things in a positive vibe on the first few dates. You may talk about things such as your favorite places, interests, hobbies, or even your career.
Things To Do
Walking– Walking and taking in nature while getting to know each other is always a good and inexpensive way to get to know someone. Find beautiful parks or a Botanical Garden for your date.

Dinner– A dinner is a good option as well as long as you choose a place with the right ambiance. Don't go to the place where you have the potential for kids to make a lot of noise or increase your chances of receiving inadequate services. Do a quick search on Google for restaurants and take a look at their most recent reviews. Also, set up a reservation to be sure there is not uncomfortable wait time.

Their Favorite Activity– Showing interest in your date's favorite activity is a great way to spend time with them. It increases the chances they will have a good time, and maybe you pick up a new hobby in the process.
Some Do's and Don'ts
Should you kiss on the first few dates? While there's no existing rule that prohibits you from kissing your date on the first date, it usually happens after several meetups.
In the early phase, just focus on knowing your date and avoid rushing on the physical contact. The first kiss will naturally come when you are both comfortable.
How about sex?
Yes, you may do it as long as it is consensual, of course! But because the chance of getting pregnant drops off, some seniors avoid using protection. But always use a condom to prevent contracting sexually transmitted diseases, especially if you are not sure if your partner has been recently active.
An estimated 16% of new U.S. HIV/AIDS cases are among those age 50 and older, and 25% of people living with HIV/AIDS are over 50, according to the CDC.
Even though dating again may feel overwhelming at first, meeting several people could help you find a match.
You'll never know when you can meet the right person and begin a fulfilling and meaningful relationship during your golden years.
How to Meet Single Seniors
Here are some tips on how you can meet single seniors whom you may want to form a lasting relationship with:
Volunteer
While you can find someone to date online (we'll deal with that later), you should first try going out of your home. One way to find a potential partner is through volunteer work.
Going to volunteer work is a great way to meet people who have the same interest as yours. Sharing the same interest is a good criteria to hold on if you are really looking for someone whom you want to date.
Plus, sharing your time and talent with other people can boost your confidence. Because you can accomplish things in your volunteer work, you will quickly achieve tasks in the future, such as looking for someone to date.
And even if you don't meet someone who stirs your interest, volunteering can have positive benefits on your psychological health as it can provide you a sense of accomplishment and purpose.
So how can you volunteer as a senior? The most common forms of volunteer work are the following:
Performing community labor such as cleaning up parks or building homes
Teaching in a community college
Tutoring out of school kids
Sports mentoring young people
Collecting and preparing food for charity
Selling items to raise money for charity
The first step is to ask yourself what you are really good at. Are you good at writing? Perhaps you can work as a volunteer tutor in a local community college? Are you good at playing chess? Maybe you can teach young kids to love the sport.
Then figure out how much time you can spare to share for your volunteer work. And of course, find out if there's a chance that you can meet someone interesting while volunteering.
Senior Fitness Classes
Aside from volunteer work, you should also try attending fitness classes, preferably designed for seniors. Regular exercise can help seniors boost energy, protect your heart, and manage symptoms of certain diseases. Physical activities are also great for your mind, memory, and mood.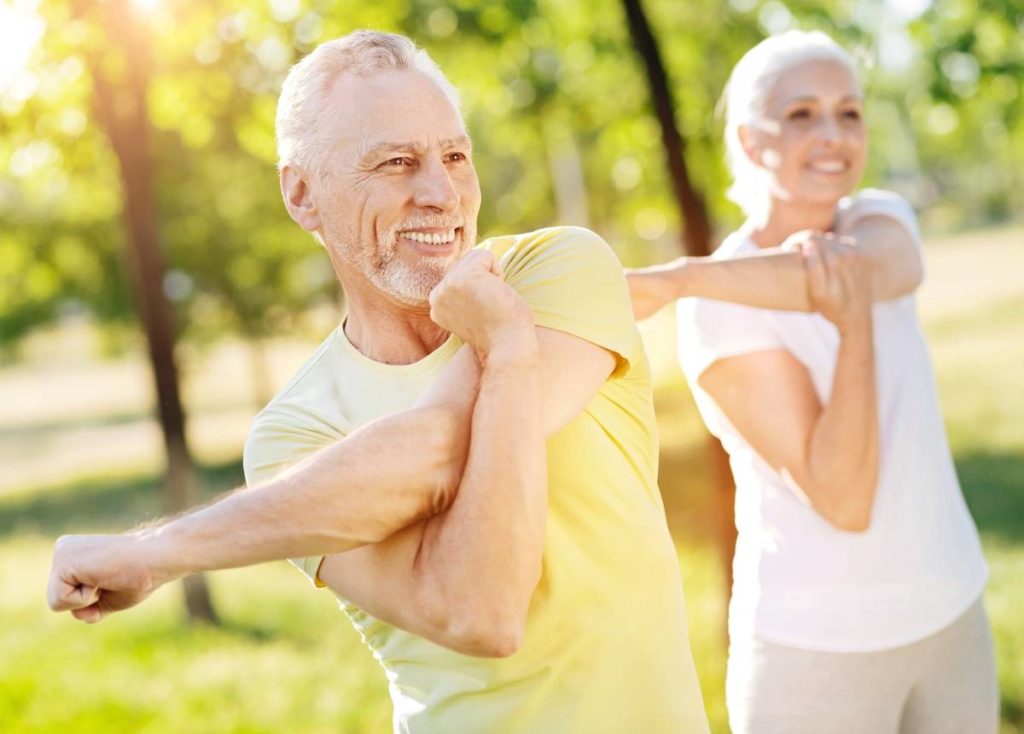 And of course, going to fitness classes is excellent if you are looking for someone also interested in self-care.
Beginning or sustaining a regular physical routine is not always easy at any age. And it will not be easier as we age. Some seniors may feel discouraged by health conditions, pains, or concerns about falls or injuries.
If you are not into physical activities, you may not know where to start or possibly think you are too old, and could never catch up to people who are much younger than you are.
This is why it is ideal to go to fitness classes that are designed for the elderly.
Aside from the fact that you may benefit from a coach who is knowledgeable about elderly fitness, you can also take advantage of community support. You will be more comfortable if you join a group that shares the same challenges.
By engaging in a group effort, there's a higher chance that you will meet someone who will not only support you as a fitness classmate but also someone who can support you in old age and become your partner.
Just make sure that you consult your doctor before joining a fitness class. This will help you avoid unnecessary injury or pain due to a lack of physical preparation.
Don't want the idea of fitness classes? Maybe you can find yoga or dance classes instead.
Take a Senior Trip
Taking a trip when you are retired is now becoming popular. The main advantage is that you don't need to plan your travel based on your work.
Travel can be remarkably awesome, especially for seniors looking for a date. Regardless if it's a short vacation or a month-long cruise, taking a trip can be a life-changing experience for seniors in many ways.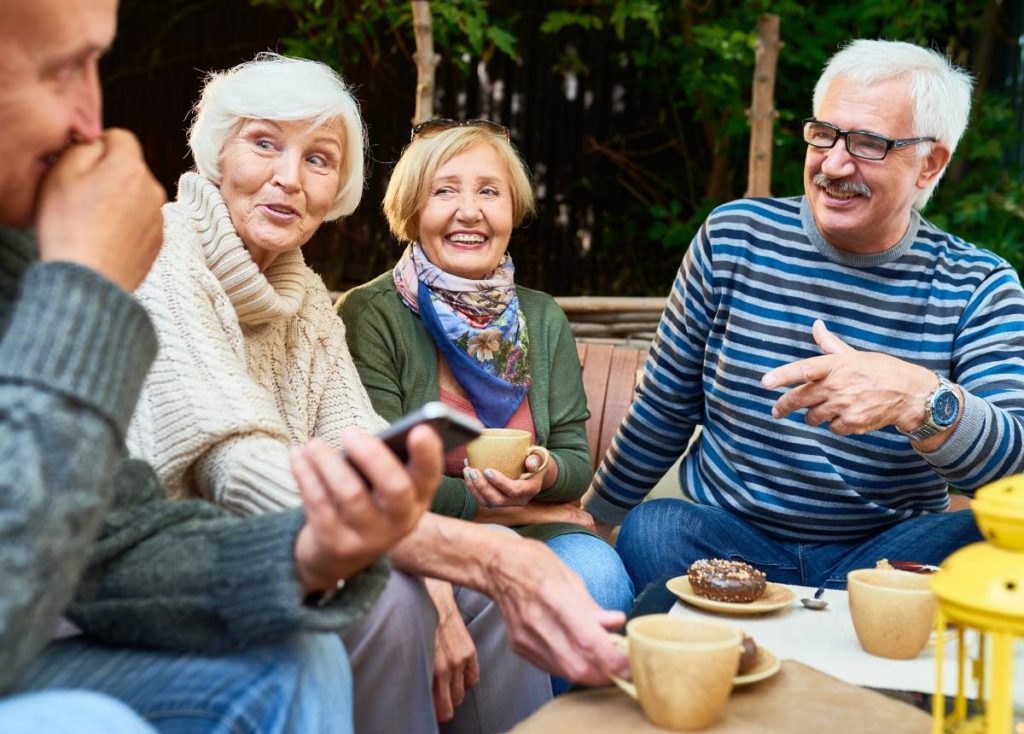 Maybe by taking that Asian trip, you'll find someone you want to spend the rest of your life with. If you can't find someone near your area, maybe you can find a date from far away? Love knows no boundaries, so go on and take that holiday.
Or if you are eyeing someone, maybe you can ask that person to take the trip with you. Traveling together is one way to really know the person.
Spending time together for a few instances of dates will rarely reveal the person's personality because most of us know how to hold back and place our best foot forward.
But if you spend a few days or even weeks with a person, you'll get to know his or her real personality. Wait for the delayed flights or heavy luggage, and you'll get a sense of what he or she really is if in case you want to live together.
Seniors are fond of going on travel cruise, arranged overseas tours, beach holidays, and even pilgrimage. And even if you failed to find someone on your tour, you'll surely benefit a lot from taking that trip. Going on some adventure will help you to keep active and relax.
If a senior trip sounds like a good idea see our article titled, "How Do You Plan a Senior Trip" for tons of details on planning an awesome trip.
Senior MeetUp Groups
If you don't have much time to do volunteer work or you don't like the idea of going to fitness classes or going on a trip, maybe you can instead try attending meet up groups with your fellow seniors.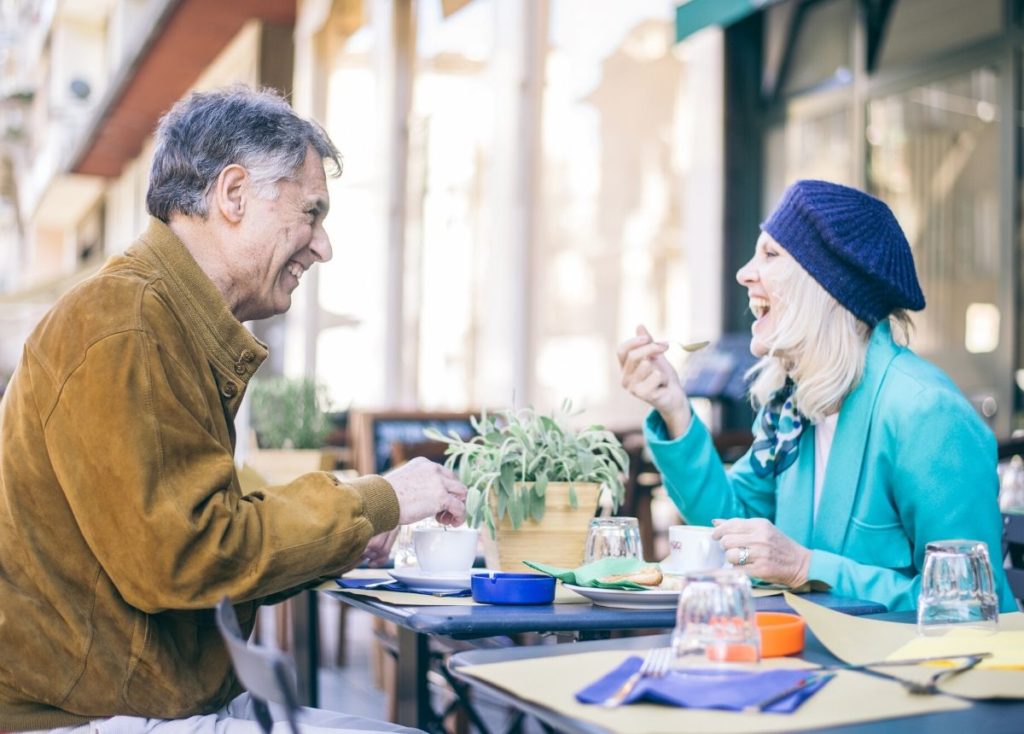 Start with your hobbies or your interests. The top hobbies by seniors are the following:
Aquariums
Books
Calligraphy
Computers
Dancing
Poetry
Cooking
Photography
Ceramics
Origami
Painting
Board Games
Puzzles
Guitar
Singing
Bird watching
Gardening
After choosing a hobby or interest, find out if there's a local group that you can join, preferably with seniors as members.
Attending local meetups will not only help you advance and share your knowledge in a particular area but also a great way to meet people who share the same interests with you. Maybe from the group, you can find someone who will stir your interest.
Senior Dating Sites
Now, aside from the ways described above, going online can also help you find a date. This is beneficial because it will save you a lot of time and money. You can easily read dating profiles, find a match based on your interest, and easily talk to someone you find interesting.
Here are the top online dating sites for seniors: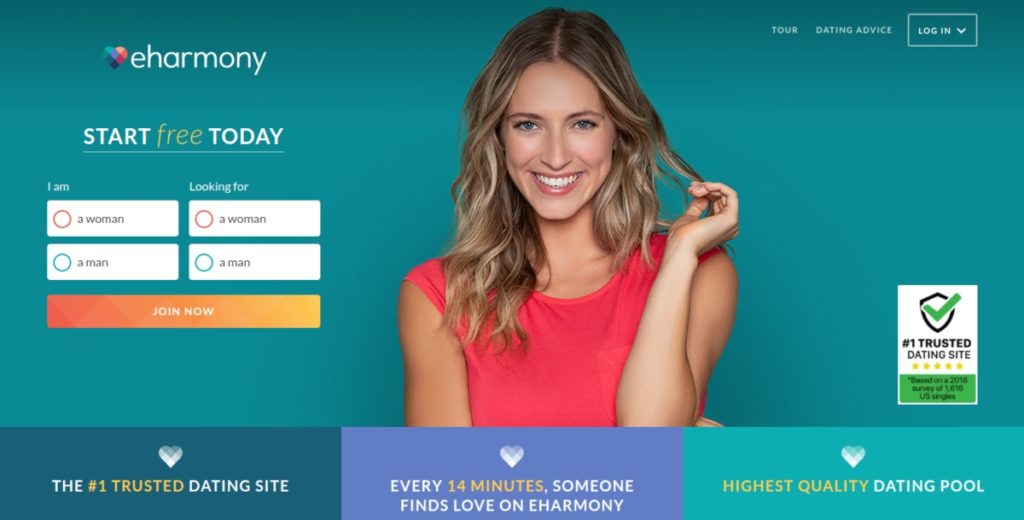 EHarmony is probably the most popular online dating site for people who are generally looking for someone to marry. The website uses a comprehensive compatibility system in which you need to answer a list of questions. The website also filters sex offenders and keeps track of user activities, which makes it one of the safest online dating platforms available for seniors.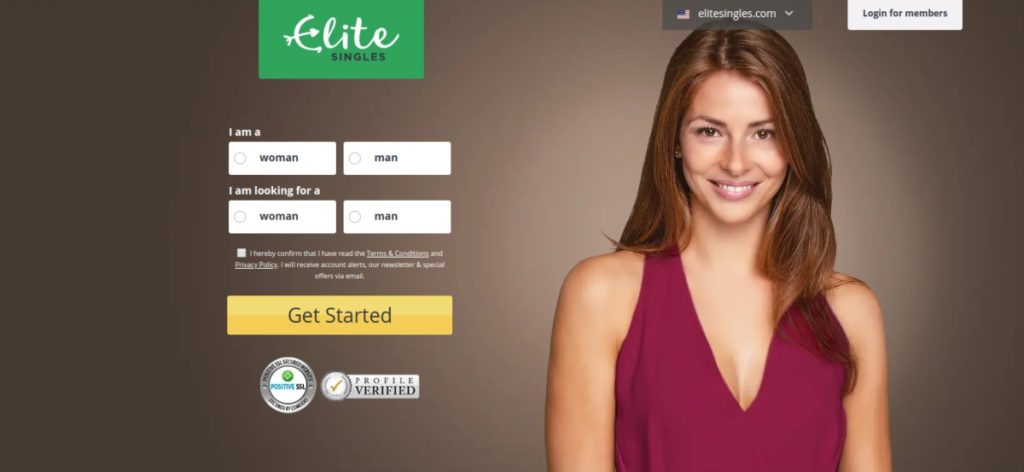 This website is promoted as a platform for people who know precisely what they want and are not into casual mingling. So if you are a senior and you are not just into flirting, this site might be for you. After answering a list of questions, the website will provide you with a selected number of matches depending on your responses.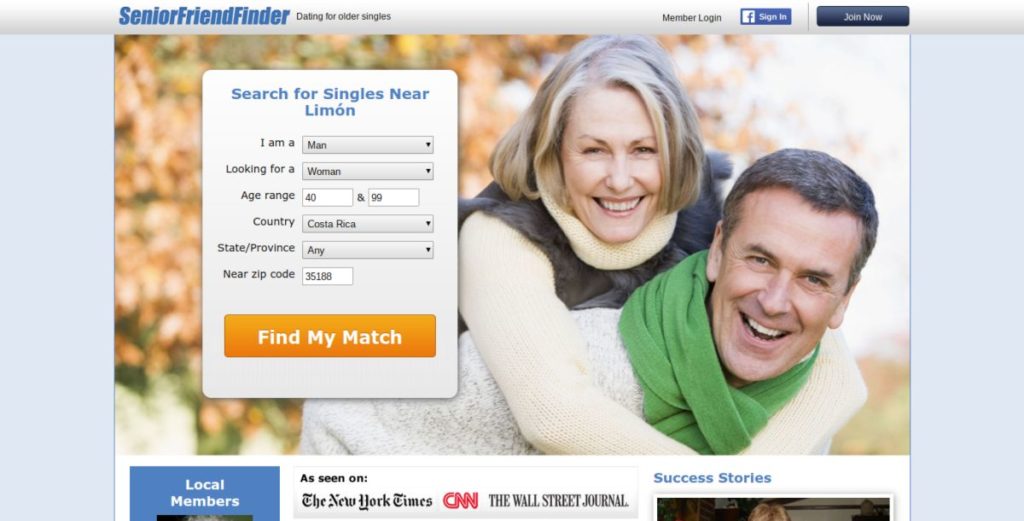 As you might have guessed, Senior FriendFinder is a version of the popular Adult FriendFinder, which has some Not Safe for Work (NSFW) features. But unlike Adult FriendFinder, this one doesn't blatantly display pornographic advertisements when you visit the site. This online dating app is an exploratory platform for seniors who like to test the waters into different types of relationships.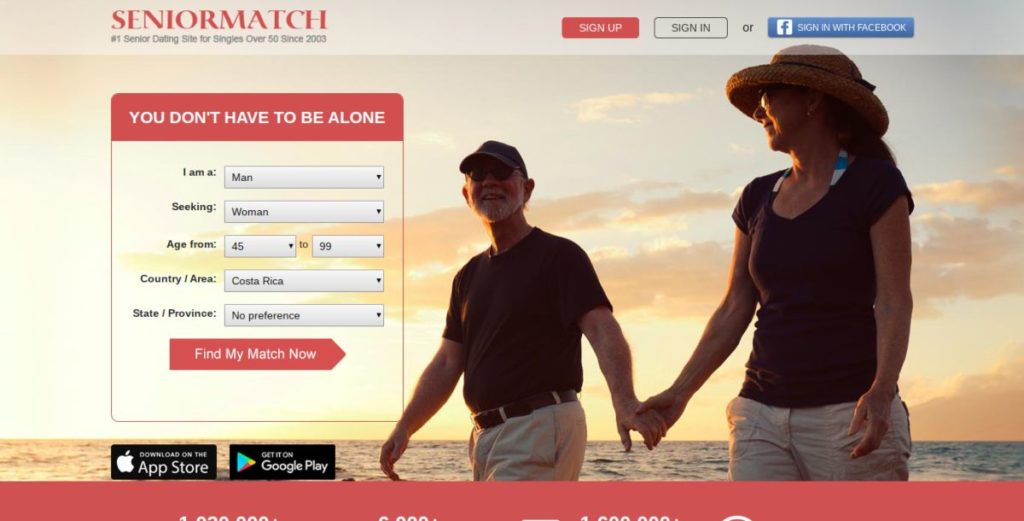 This online dating site will not only allow you to find a date. You can also use the platform to find companions for travel and activities that you find interesting. This website is also designed for people who are over 45.
Before you go to sign up with an online dating site, just be careful because some websites are actually phishing sites that could compromise your online security. Always practice safety measures, and if you are in doubt about a specific site, don't proceed.
Happy dating!