People have different perspectives for this question, and a person's answer will depend on their particular circumstances.
We have a list of aspects of life people worry about as they age. Hopefully, for seniors who will read this list, and after you have pinpointed your own fears, you start embracing and planning for these different facets of your future.
Approach each day with a positive mindset and try to be as productive as you can, while you can.
Loss of Independence
Loss of independence can take a toll on the physical and psychological well-being of seniors. It results in:
Frustration
Grieving
Depression
Loss of motivation
But while the loss of independence is a consequence of aging, there are ways with which to help seniors readily accept this reality. These include:
Helping them stay feeling dignified – respect their privacy, using the terms they use for body parts, activities they do, the things they use, etc.
Giving them options for caregiving – give them choices whenever possible (for example, if they want to be cared for by a caregiver with the same gender, or about routines that they prefer to do)
Helping them stay organized and consistent – They must know what to do and what to expect in their day to day activities.
"Asking" them rather than "telling" them – Caregivers should assume a supportive role and not a directive one.
Declining Physical Health
For many people, they resent the thought of the erosion of the effortlessness with which they perform things. The joints break down, and the metabolism slows down as well.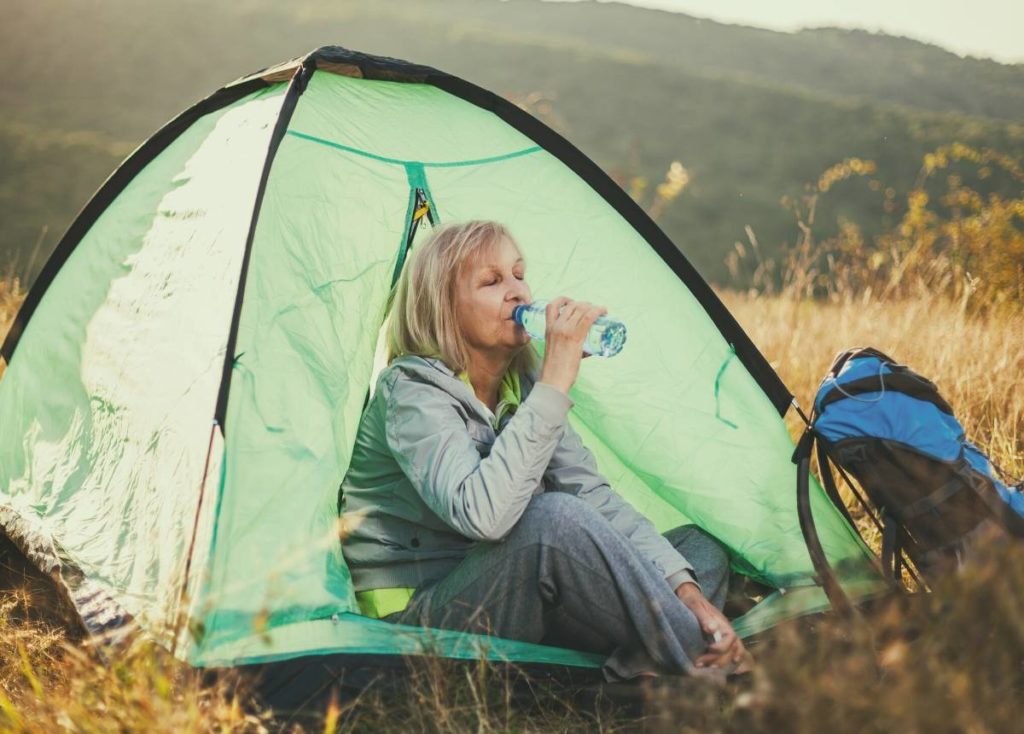 Logistics, also get in the way of things that people used to enjoy and do with ease. If you are a senior and you have problems regarding ease of movement, it will even ruin your expectations of activities and experiences that you used to do. So much so that you will also loathe the thought of planning the next excursion or hiking.
Here's what we have from research:
Physical declines occur when people reach the age of 50.
Physical changes go unnoticed until they become problematic.
Lower body strength and balance are highly vulnerable domains
The key to minimize or delay the drop in physical capacities is to stay active by employing an exercise program that includes a range of activities targeting strength, balance, endurance, and flexibility. The earlier you do this, the better.
Declining Mental Health (Dementia)
Seniors will have to battle with mental diseases such as dementia, or Alzheimer's, and other neuro-cognition deficiencies. For most people, this is the one thing that is most terrifying of all.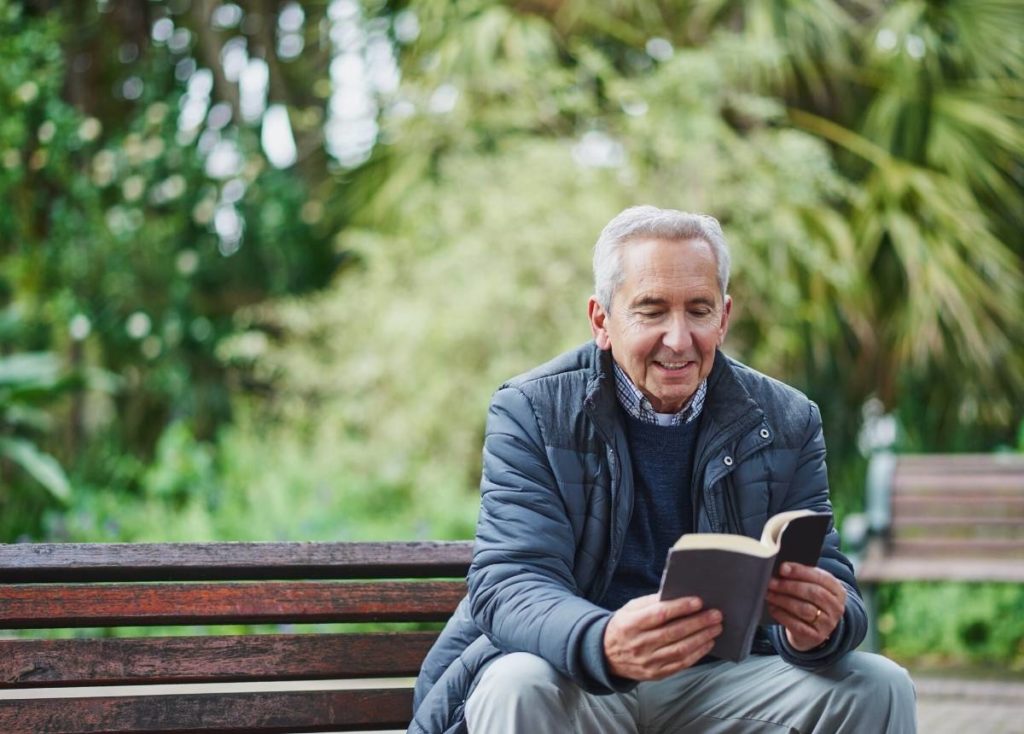 Three areas to look at signifying that you might be prone to mental health decline in senior years:
Inability to focus – If you're seeing that your level of concentration is degrading, take note and be cautious.
A shift in sleeping habits – Has there lately been a significant change? If you were a good sleeper, and then suddenly you are struggling to get even a few hours of sleep, it might be a sign that you need a mental check.
Change in appetite – Sometimes, a sudden rise in appetite can be caused by some mental health issues.
For the possible case of dementia, what you will notice is difficulty in recalling words. You can describe the word, and you know what you want to say, but you struggle to remember the exact term. Or you are having a good time chatting with another person, and then quite suddenly, you lost track of what you are talking about or what's happening there.
If you need a better understanding of Dementia and Altimerzier, WebMD has a great resource you can see on their website Here.
Running Out of Money in Retirement
One huge challenge that you will be facing in old age is how to make your retirement money last. You have to create a steady paycheck to cover your needs after saving for years.
What usually happens with people who have run out of money in their retirement is that next, they wallow in debts. That includes auto loans, mortgage debt, lines of credit, and the most common of all, credit card debt.
The problem with some people is that they have outlived what it says in the statistic. If, for example, your retirement money is meant to last ten years after you retire at the age of 65. If you have reached the age of 75 and are still alive and kicking, where will you get the money to spend on your life in the next couple of years?
Family help?
Welfare?
Social Security?
Where? You must plan well and perhaps, get a wise retirement planning advice.
Helpful Resources:
Not Being Able to Age at Home
It is just so lovely to play with the thought of spending the rest of your life at home. The children may already be grown up and are contemplating building a family of their own?
And even if they choose to stay with you as you age in a bigger family setup. What will be their decision if you lose your memory, or are not able to perform basic chores, or are even in danger of falling?
All of a sudden you can't drive your car, can't brush your teeth, can't go to the toilet and have no control of your leg. You can't even feed yourself.
Your children would be inclined to consider 24-hour home care for you – to save your life and so you can have a life.
When that time comes, you should be ready to consider such a possibility at least and be brave enough to ask your children if they can give you a better life at a home-care facility away from home.
Death
As some people would say, death and the fear of death are perfectly natural. Further, life and death belong to a cyclic system, where humans go through the process of maturing, growing old and eventually dying. As someone dies, somewhere else, a baby is born.
If you have this fear, how do you get over it?
Three suggestions:
Prepare- Preparing for the inevitable with your financial planner, insurance companies and lawyers will make the next two points easier to accomplish.
Accept that death has value – In effect, dying is a way of contributing to sustainability for those who are still living and the generations that will come. This is why you have insurance and other assets you can hand down.
Forget about it – Instead, concentrate on what you love doing, your family, your vocation, etc. These are mental shields you can use, so you don't give the fear of death any space in your mind.
Not Being Able to Drive
There are senior health issues that impact their ability to drive:
Vision impairment
Hearing loss
Reduced strength
Limited mobility
Longer reaction time
Giving up your car is a severe blow to your dignity and self-confidence, but you have to face it when the time comes: Driving is one aspect that you may have to forfeit. It tells you that you are not free to come and go at will.
But this does not mean that you can no longer go anywhere you want. There are various programs for seniors to support their physical and social mobility, which are not only designed for seniors but also for people with disabilities.
For one, in the US, most communities have free shuttle services for seniors. Use this for shopping, meeting friends, and enjoying recreational activities with them. Just think about driving as a thing of the past that has no significant value at this point in your life.
Isolation or Loneliness
Isolation and loneliness can be fatal to you. According to a study, the lack of social contact among seniors leads to an early death, without taking into account underlying health issues. One of the researchers in this study also suggested that isolation is one major factor that worsens pre-existing conditions among seniors.
For people with elderly, how can you help them combat isolation?
Give your elderly loved ones frequent visits, and while you're there, be all ears on whatever they are saying. Your father, uncle, or whoever is in that situation would like to teach you something that they have learned in life, so it might be a pleasant experience for them to pass on the knowledge to you while there is an opportunity. Give them that wonderful opportunity by intently listening.
Take them out for lunch or to see a movie. Anything that they enjoy doing and that they have the opportunity to do might be a rare chance to get away from the humdrum of a lonely life.
Call or write to them often if you can't personally give them a visit.
Helpful Resources
Strangers Caring for Them
Even when seniors accept help, many of them won't opt for a stranger caring for them. Besides the fact that getting an outsider and not a member of their family, which they prefer, there are money issues to be considered.
However, in many cases, after everything is considered, the family decides to get help from somebody they are probably meeting for the first time. If this will be the case for you in the future, you will have to grapple with privacy issues. In such a situation, you might even feel that it is quite awkward to "bother" your helper. It is essential to choose someone who really knows the job and will adjust accordingly to the given situation.
For children who are considering getting this type of service for their senior parents, they should be careful in hiring by conducting a thorough background check. Also, do listen to your aging parents first before making a decision.
Fear of Falling or Injuring Themselves
In seniors, aging has brought a tremendous decline in their physical body. Balance, stability, and strength of the body are all interrelated. If you have a sedentary lifestyle, you are more at risk of losing these abilities than seniors who have an active lifestyle.
People with dementia and vision issues have elevated fall risk, along with those who take medications to cope with diabetes, blood pressure, and heart problems.
To minimize fall risk, here's what you can do:
Lighting – Make sure your lights don't create shadows that fool the eye.
Exercise – Consider enrolling in fitness classes to improve balance and strengthen muscles.
Review your home – Repair things that are loose (stair rails, etc.). Install grab bars in the bathroom and hallways.
Flooring – Is it slippery, or can it cause shoes to drag and people to fall while walking on it?
Furniture – Clear the walkways. Things needed daily, such as dishes and toiletries, should be within easy reach.
Ensure that doors are not too heavy for senior members.
Loss of Purpose
There are reasons why seniors lose purpose at this stage of their life.
Disease or disability – If you can no longer do the things that you love to do, you feel there is no sense or meaning as to why you still exist.
Primary goals accomplished – If those goals have been achieved, you might feel empty and have nothing more to do in this life.
Empty-nest syndrome – You're done raising the kids, and now they are raising their own.
You have a purpose. It is not always easy to realize that purpose. The best thing someone can do is get active and experience new things. This will help you discover what makes you fulfilled in your golden years.
CONCLUSION
Consider this as a mind game.
The future is not predictable, so, at least for the moment, enjoy yourself and the blessings you're receiving.
Also, everything starts with an idea. Why not create a plan where you can see a beautiful future ahead of you?